Do you Baez it? Lawyer claims Casey won't profit from tell-all book at all
//]]>-->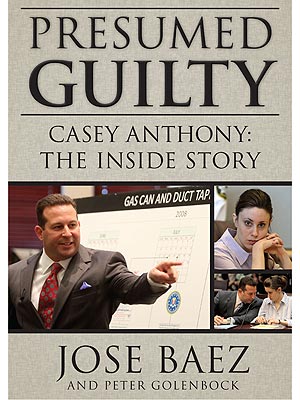 According to, notice we said, according to JOSE BAEZ Casey Anthony 'won't profit from any piece of the tell-all book at all' the tell-all book that he says he only wrote because he was given her permission according to PEOPLE magazine.
Anthony had to give her written consent for Baez to write the 352 page tell-all book to begin with, so it's sort-of hard to believe that she's not going to earn anything from it.
What do you think? Do you think Baez is going to let Casey profit?
Related articles