Rapper 50 cent hospitalized — publicity stunt?
//]]>-->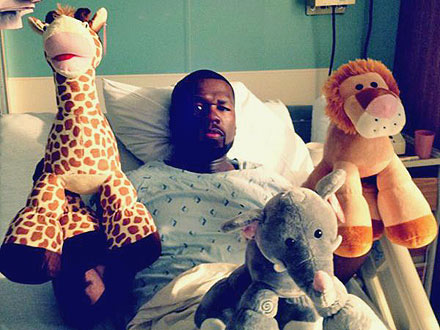 According to 50 himself, he was hospitalized this week due to a stomach ailment and had the assistance of DJ Drama defending his illness to XXLMAG.COM.
"I'm feeling better today I think I'm gonna get out of the hospital soon," 50 Cent wrote Thursday morning on Twitter, alongside a photo of himself in what appears to be a hospital bed.
Do you think 50′s doing a publicity stunt? Or is he really sick?
Related articles