The chilly weather is upon us and that means it's time to break out the sweaters! But not just any sweaters, we're talking about the heavy hitters, the ones that are sure to keep you warm all winter long. From turtlenecks to chunky knits, here are 5 essential sweaters that will keep you cozy all season.
Turtleneck Sweater: A classic turtleneck sweater is a must-have for any winter wardrobe. They can be dressed up or down and they always look chic. Plus, they do an excellent job of trapping heat, making them perfect for those extra cold days.
Chunky Knit Sweater: Nothing says winter like a big, chunky knit sweater. These bad boys are sure to keep you warm and they're so cozy you'll never want to take them off. Just make sure you don't wear one that's too bulky or you'll run the risk of looking like aYeti. We recommend sticking to thinner chunky knits that have a more fitted silhouette.
Hooded Sweater: Hooded sweaters are great for when you need an extra layer but don't want the hassle of lugging around a coat. They come in all different styles so you can find one that fits your aesthetic perfectly. And if you really want to up your hoodie game, look for one with a cool design or embellishment on the hood itself.
Tunic Sweater: A tunic sweater is basically a long sweater that hits at or around the knee. They're super flattering and can be worn with leggings, jeans, or even over a dress. Just make sure to choose one that's not too oversized or it will end up looking like a nightgown instead of a stylish sweater.
cropped sweater: A cropped sweater is great for when you want to show off your high-waisted jeans or skirts. Just make sure your midriff isn't hanging out; a little bit of skin is okay but no one wants to see your belly button. Unless of course it's super cute, in which case… nevermind. Go ahead and rock that cropped sweater with pride!
Bundle up in style this winter with one (or all!) of these 5 essential sweaters. From classic turtlenecks to trendy tunics, there's sure to be a style here that will keep you both warm and chic all season long. So get shopping and stay cozy!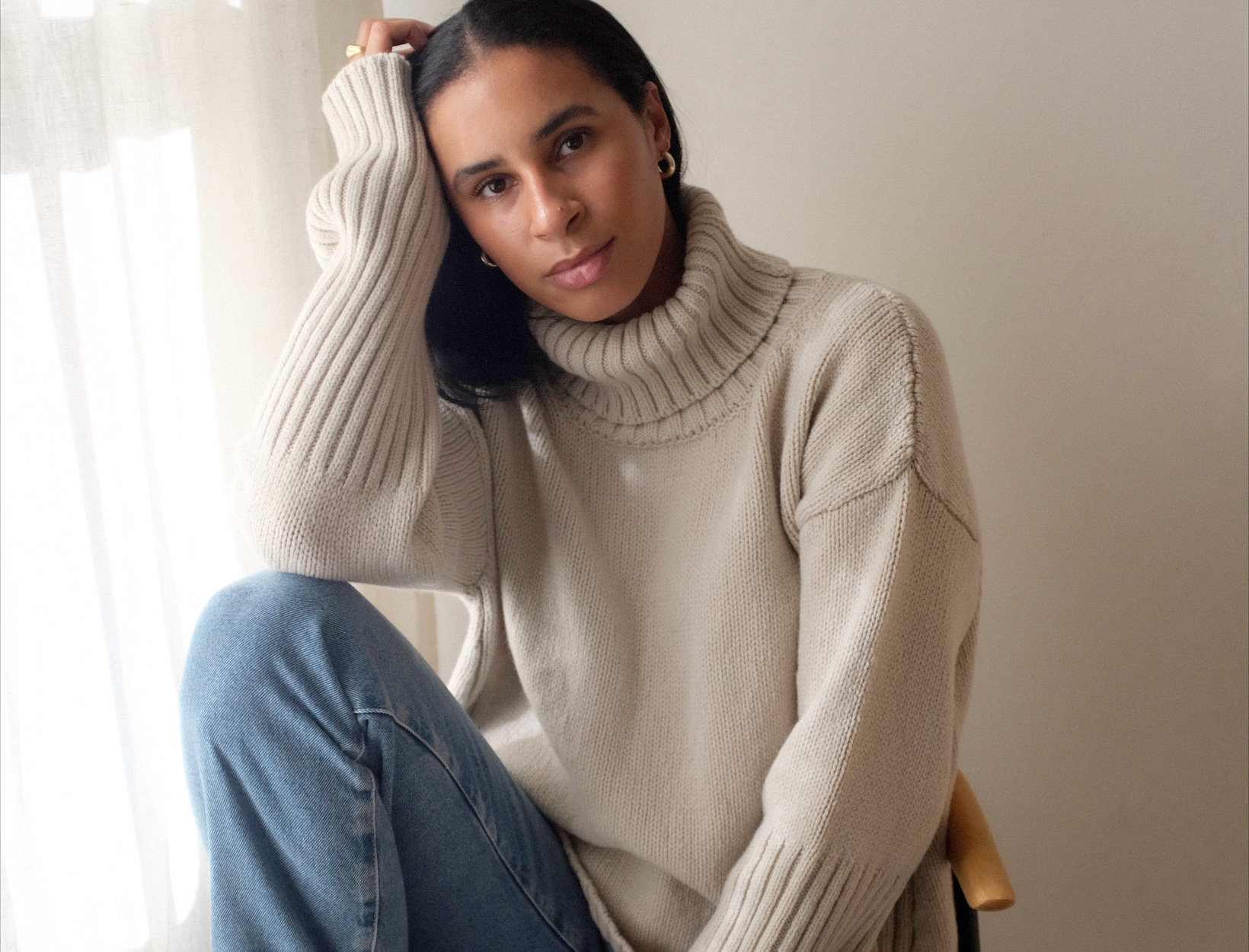 How To Style An Essentials Sweatshirt
An essential sweatshirt is a versatile piece that can be dressed up or down. There are endless ways to style a sweatshirt, which is why it's a wardrobe staple for so many people. Here are three easy and chic ways to style an essentials sweatshirt .
1. With Wide-Leg Pants And Sneakers:
This look is comfortable and stylish. Perfect for running errands or grabbing coffee with friends. To achieve this look, pair your essential sweatshirt with wide-leg pants and sneakers. Add a pair of sunglasses and a crossbody bag to complete the look.
2. With Skinny Jeans And Booties:
A more dressed-up take on the classic jeans and a tee look. To achieve this look, pair your essential sweatshirt with skinny jeans and booties. Add some dainty jewelry and a leather jacket to complete the look.
3. With A Denim Skirt And Flats:
This look is flirty yet comfortable. perfect for running around town on a sunny day. To achieve this look, pair your brown essentials hoodie with a denim skirt and flats. Add a pair of hoop earrings and sunglasses to complete the look.
The essential sweatshirt is a versatile piece that can be dressed up or down depending on the occasion. With so many different ways to style it, the possibilities are endless. The next time you reach for your trusty jeans and tee, consider reaching for an essential sweatshirt instead. You'll be sure to turn heads all day long!