Most sports movies are uplifting and give the viewer a feeling of elevation at seeing the downcast finally make it to the top. Here is a list of some of the top sports movies that have graced our screens.
1. Rocky
This film is all about the underdog. The guy who couldn't catch a break in life but decided to make something of himself. It is an uplifting journey of a film and Sly Stallone did a great job with the script and acting to make the character come to life and be relatable.
2. Seabiscuit
This Tobey Maguire-led film is a tribute to one of the greatest thoroughbred horses to have ever raced. Seabiscuit has become synonymous with horseracing and the film shows the trials and tribulations that the horse and its jockey, trainers, and owners went through to make it a legitimate contender in the first-class horseracing world.
3. Rudy
This heartwarming film came out in 1993. It follows a young college student who dreams of playing major college football, even though his diminutive stature and talent made people think that he didn't have the skill. He is determined to play, though but will he be able to? Attaining the respect of his peers is why he so desperately wants to prove himself.
4. Space Jam
This whimsical mixture of live-action and animation stars Michael Jordan as himself who is kidnapped by the folks from the Looney Tunes to help win a basketball tournament from some evil aliens who want to kidnap them and make them a new attraction on the amusement park planet Moron Mountain. It is as ridiculous as it seems but is also a fun time for all, though you may not be able to place a bet on NBA games based on this particular movie.
5. Happy Gilmore
If you are a golfing fan and are in a silly mood then this is the film for you. It follows Happy Gilmore, an angry young man who has been kicked out of his ice hockey league. He finds out he is excellent at long drive golf and uses this skill to win tournaments to save his grandmother's house from being repossessed. It's a lighthearted film that may just tickle your fancy if you are in a jovial mood.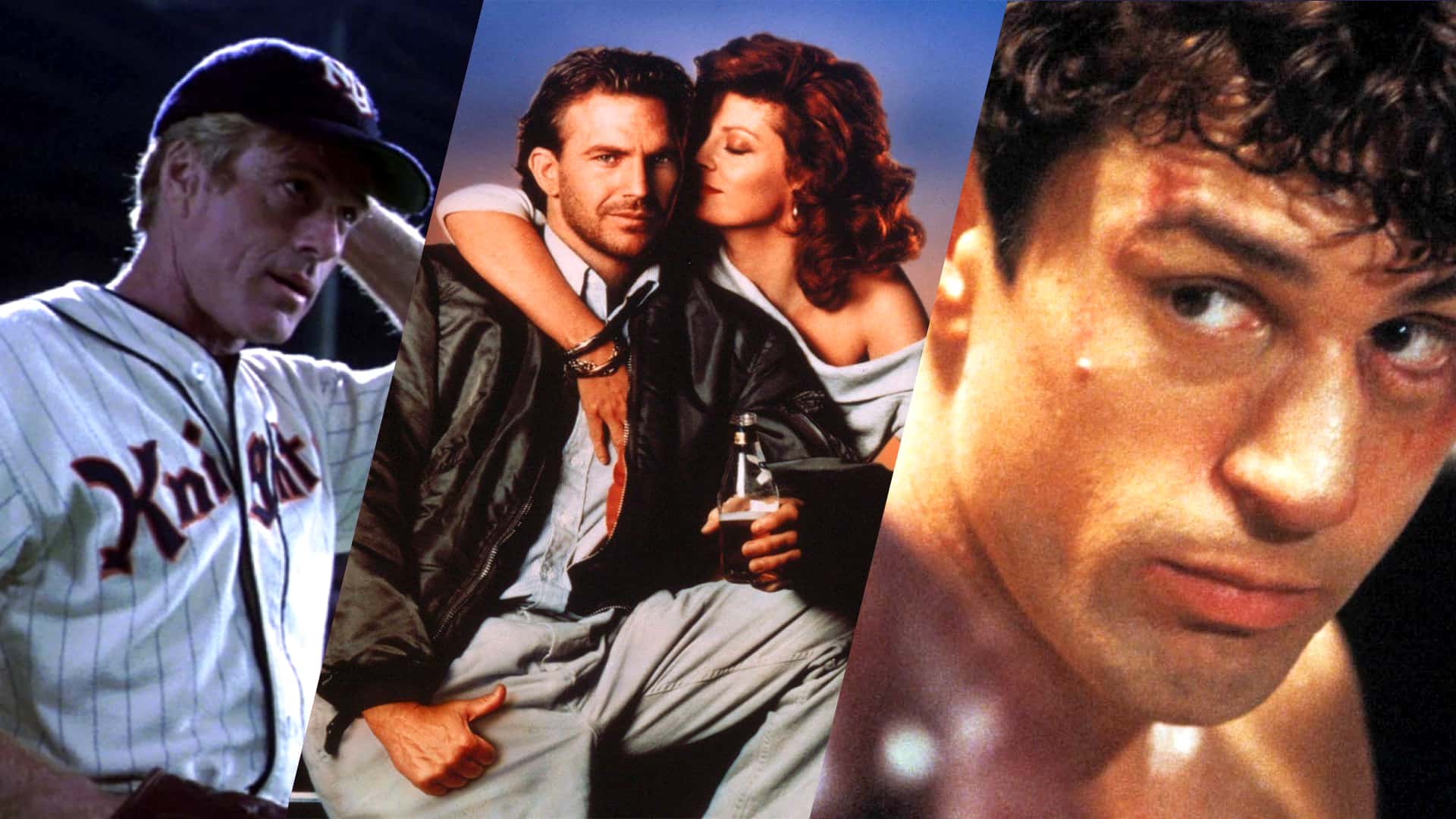 6. Chariots of Fire
With its unforgettable soundtrack and intriguing story, it is no wonder this film won four Oscars. It is a gruelling tale of two young men of different faiths determined to win the 1924 Olympic Games on the sprint track. Follow these two young men and see if they can solve their differences and overcome diversity.
7. Rush
This film thrusts you into the world of Formula 1 racing in a realistic and exciting way. Although some liberties have been taken with the facts, it is a solid film that analyses the rivalry between James Hunt and Niki Lauda. The effects are great thus creating a tension not seen in a film for a long time.
8. Moneyball
The team is failing. They are losing money and sponsors. The manager decides to take a different approach to the game much to the chagrin of the management team. Billy Beane, played by Brad Pitt, takes the analytical skills of junior statistician Peter Brand (Jonah Hill) to produce some astounding results.
If you are into sports, there is always a movie for you to sit down and enjoy. This list is only a small sector of the world of sporting movies out there.