A baby romper is also known as a bubble or one-piece and is among one of the popular baby clothing items. It includes top and bottom in one piece and snaps at the crotch, making it easier to change diapers. Baby rompers mean you have to fuss with lesser clothing.
But along with its functionality, they can also be quite stylish and ideal for many events like family gatherings, play dates or photoshoots, etc. You can check out the romper collection for babies & find so many varieties of rompers, and in this blog, we will help you buy the perfect romper for your baby.
Never Compromise with Comfort
Irrespective of what baby clothing you choose, make sure it is comfortable for your little one. Typically, baby rompers are comfortable, so you do not have to worry much in this section.
And you can find a wide range of different rompers, both online and offline. But it is better to stick with branded clothes as they use quality materials that assure proper comfort to your baby.
Fabric
Fabric is another factor that you should not overlook when buying baby rompers. Cotton is the best fabric to choose as it is soft, so your baby's skin would not irritate it.
Silk, hemp, and linen are also a good option. Avoid synthetic fabrics like acrylic, nylon, polyester, etc. as they are harsh on the skin. Natural materials absorb sweat so the babies won't get irritated due to the sweat, which makes them a comfortable choice.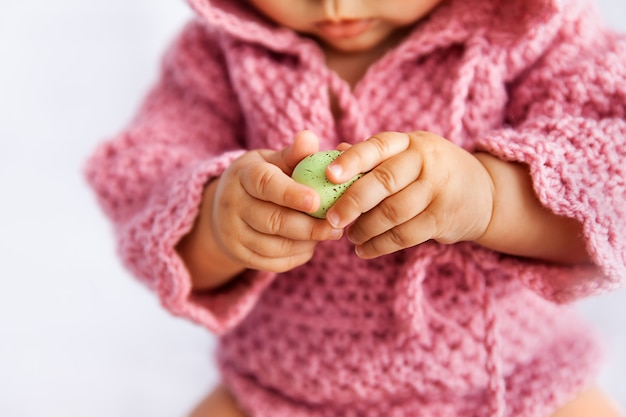 Size It Up
When it comes to choosing baby rompers, picking the right size is imperative. Always go for a size that is an inch bigger than the actual size of your baby.
This will ensure that your kid has the room to move around easily without being uncomfortable. And different brands have different size criteria. So you must be aware of the measurements of your baby to get the right size.
Keep it Stylish
Best rompers for babies come in a gamut of different styles, and you have so many options to play around with. Typically, people opt for rompers that have neck design.
This is because a neck provides additional protection to the baby from the weather. Try to choose rompers that have simple designs as too much decoration does not look good on baby clothes. Buttoned–up rompers are a great choice as they are easy to wear as well as comfortable.
Size your Location
Baby rompers come in different varieties to cater to different climates. During summers, you can go for cotton rompers that are light and loose.
For winters, you should opt for rompers that are made of thick materials like blended-cotton for adequate warmth. Winter baby rompers also come with caps that protect the kids from the cold breeze.
Final Thoughts
Rompers are among the most popular baby clothes and have been around for a long time. Whether it is winter or summer, baby rompers are always in trend. Above, we have mentioned important information that will help you purchase the perfect romper for your baby.