In the 21st century, where every woman wants to look stylish, it's impossible to achieve that goal without adding pumps to your closet. But for those who have experienced the discomfort of wearing uncomfortable heels.
The idea of investing in pumps may be scary. But that doesn't have to be the case. With the latest models that feature beauty, elegance, and comfort, you can look spectacular without the pain of developing red toes, welts, or sores.
The women's pump heels were very popular years back; these shoes are now back as one of the favorites of fashionistas. The footwear model is a basic piece in the wardrobe and can be used on different occasions. The shoe has become a national fever, and many women already have a pair of this item in the closet.
Here we've discussed the best pumps for women in 2022 worth adding to your closet from Dream pairs shoes website.
Read on;
Ankle Straps Heels
These are average-to-high-heeled shoes that come with a leash wrapping around the ankle, fastened by a tie or a clutch. Although ankle straps are all-occasion shoes, they can make you appear shorter and are perfect for taller persons.
Platform
These are the kind of heels that offer height to the entire shoe. In the sense that when the platform is bigger, the heel will feel relatively shorter, making it comfortable to walk in. It can be worn with a jean or a maxi dress.
Block Heels
They are the type of heels with broad bases hence balancing the weight evenly, making them amongst the most comfortable heels to fit in. Block heels go along well with skinny jeans as well as casual skirts etc.
Peeptoe
A peep toe is a type of shoe with a frontal opening revealing the big toe giving your entire feet an enticing breathing space. Peeptoes are highly stylish and should be worn with everything, including evening gowns.
French
This type of heel is outspread towards the bottom, also identified as pompadour heel best worn with dresses.
Spool
Is a shoe that is expansive at the top and bottom, but the middle is straight. This type of footwear appears with an hourglass shape, suitable with pencil skirts and jeans.
The Cuban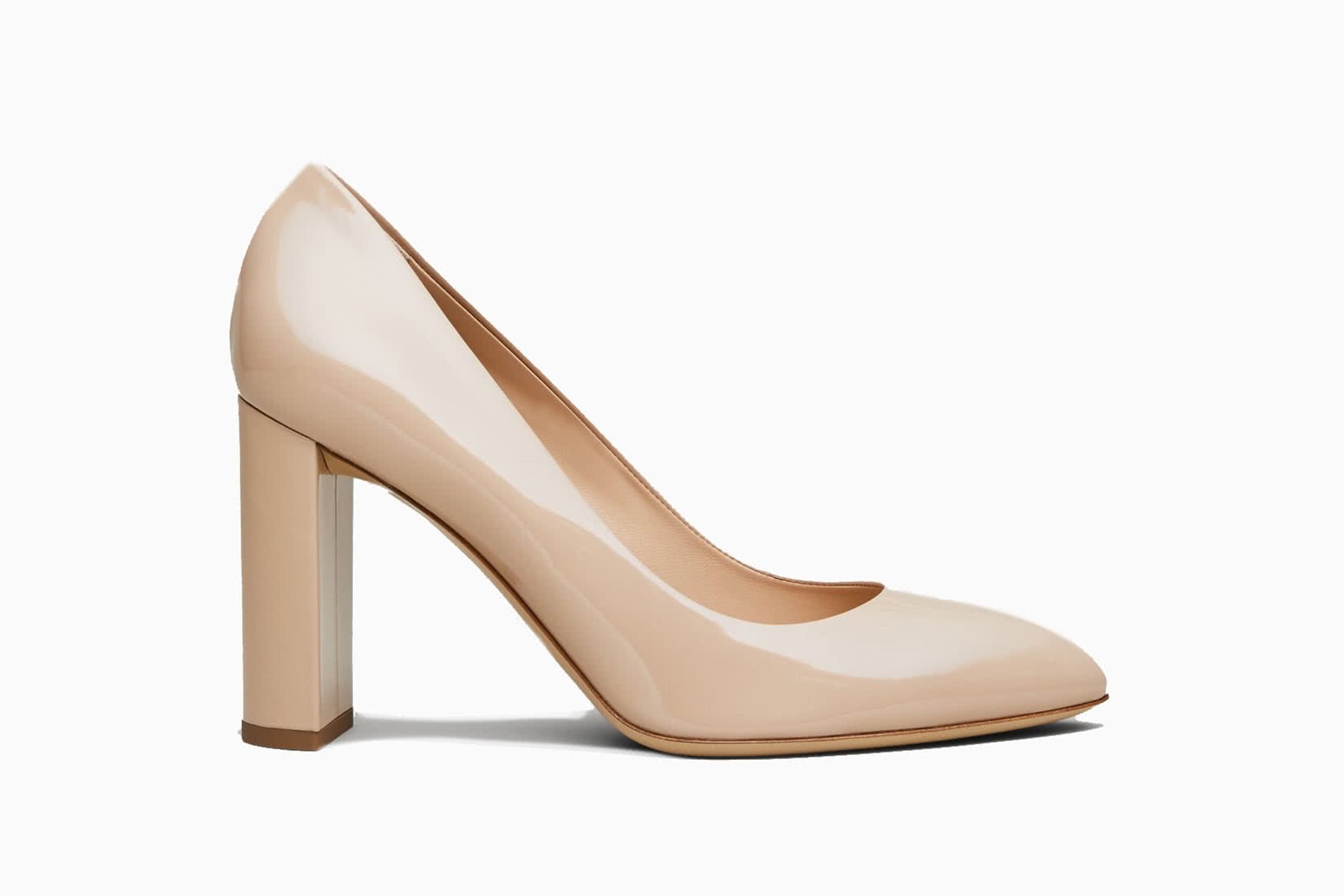 Cuban heel is a short heel bent at the back and sharp at the front best used by dancers. It can slightly boost your height and can be worn with a casual maxi skirt and sheath dresses.
Mules
Mules shoes are put-on shoes that are found in different types and textures. Normally they are covered with softer materials. Some look like slippers. This type of heel pairs well with day tonight.
Slingback
These heels have typical straps wrapped around in circles. In that way, the foot is fully secured. They are adaptable to many factions and very flexible, best for official wear.
Stiletto
These are stylish shoes that lengthen your legs and give you height. They vary in height from one to 10 inches forming a pointy. Stiletto can blend perfectly into a mixture of attire.
Cone
These heels with a triangular ice cream shape are supportive, making them most comfortable. Cone heels can be worn lowly.
Decorative Heels
These heels are beautifully decorated, making them look super gorgeous. It's amazing when shoe designers allow their wild imaginations to rule the day. Best worn with casual wear.
If you haven't shopped for the latest women's pumps, rush to dream pairs of shoes brands and get your pair today!