I was a big foodie ever since I can remember. I honestly love food and good food just makes everything better. When I was a child, I even loved my mother's puranpoli and modaks. Today I relish and love the food I grew up with, but I have started my own blog and I try different street foods from different countries and have as much love for a momo on the street to the fanciest fine dine experience. When I was a child, my milk teeth were very nice, but when I got my permanent teeth, they weren't all that good. There were many teeth that grew front and back and were misaligned.
There were 3 major areas of misalignment in my teeth and when my mother took me to the dentist and then the orthodontist, they suggested braces for my teeth for the cosmetic alignment of my teeth but there was physiological damage it was causing. My bite was good and there would be no hindrance as such in chewing or any other such daily life processes. So, we let it go as we didn't want to pay this much if it didn't really cause any physiological harm and also so inconvenient. Since one of my close friends had braces, I knew how difficult it was to maintain them and so dreaded them ever since. He constantly complained of pain or rashes inside his mouth cut from the braces, his rubber bands falling off, not being able to eat a lot of things and also monthly check-ups that were so tedious. So, I was glad that my mother was also more inclined to not let me get braces. Also, as a teenager, they just looked so hideous.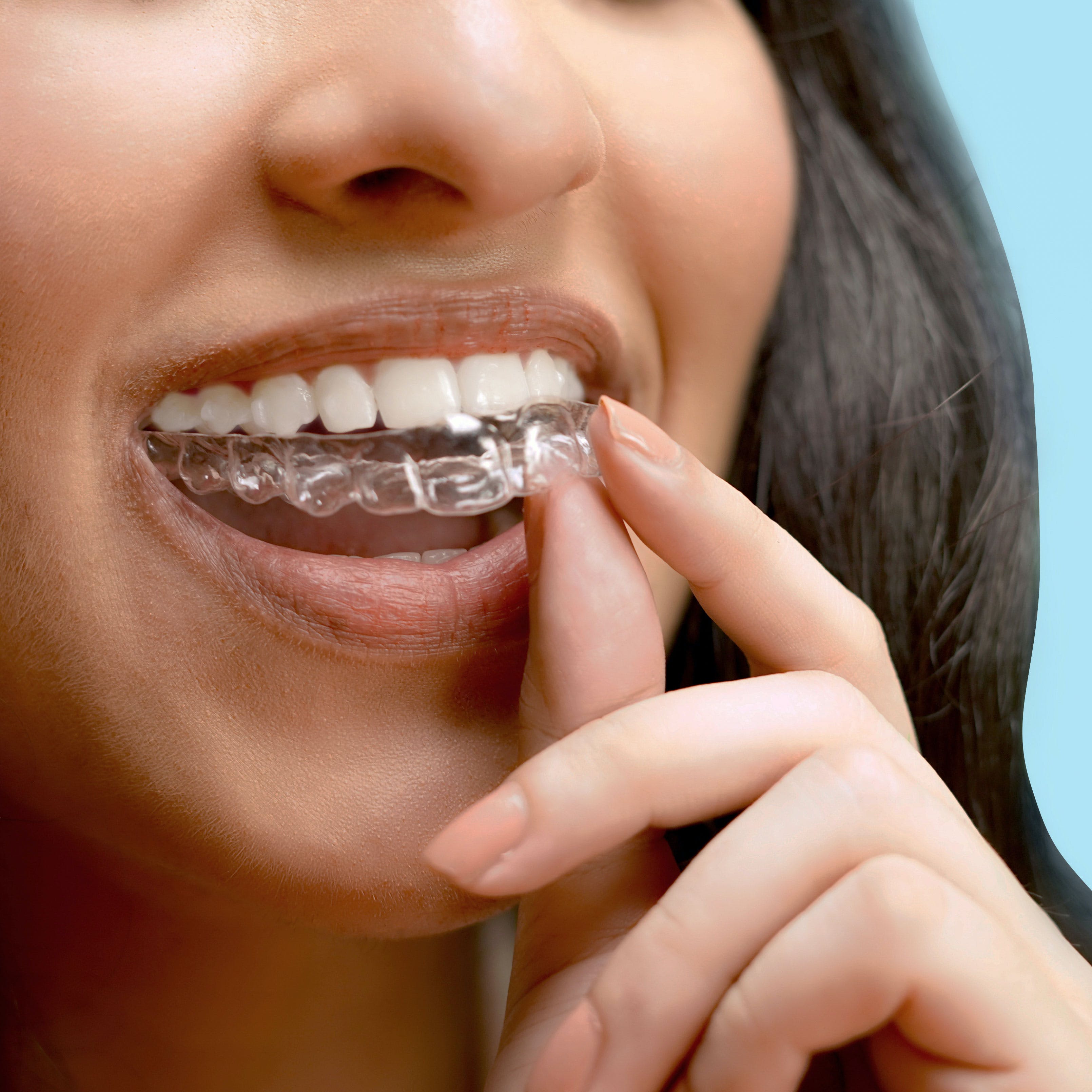 Eventually, I just got used to the misalignment and how it looked and didn't care much about it. Until I turned 25 and now the misalignment has started to bother me. This was for two reasons. Firstly, now my parents were forcing me to meet suitable mates for arranged marriage, so I was a lot of conscious of how I looked suddenly. Secondly, one of the areas of misalignment had moved further back giving me a little pain sometimes when I bite too hard. Me being a foodie, I definitely was not going to get braces at any cost, so I didn't mention this to anyone and moved on. But this was always there at the back of my mind. Then I got to know about makeO toothsi clear aligners through a cousin whose teeth had magically seemed to align when I saw him after 2 years after the covid-19 wave had settled. He told me about the makeO toothsi clear aligners and how they were completely invisible and how convenient it was to maintain them. They are high grade invisible aligners 3D printed to your teeth shape and align your teeth periodically by pushing them into place. They can be removed every time you eat so you can enjoy all the foods you love without any restriction. The customer service and the whole process of getting a scan of my teeth, understanding what my teeth would look like after, getting my aligners and using them was very smooth. They cost way less than traditional braces and also have the option of EMI. Since I live in one of the cities where makeO toothsi can provide at home services, everything was very convenient as most of the consults and follow up were virtual but whenever required they could provide service at my home as well.
I see a significant difference in my teeth, my pain during the bite is gone and no one, even my parents, can tell that I am wearing makeO toothsi clear aligners. I am so grateful to my cousin who introduced me to this wonderful way of aligning my teeth. I am way less conscious of my looks and have also found a suitable mate for my marriage. So, if you are conscious too about your teeth, do go on the makeO toothsi website or app and just make an appointment. You will not be disappointed as until you approve your smile makeover plan, you don't even need to pay for consults. Today, I am enjoying yummy foods with my soon-to-be wife while also aligning my teeth, all thanks to makeO toothsi.