The Covid-19 pandemic has been ravaging the planet for over a year now. There's no sign that this disease will end anytime soon. As governments work round the clock to vaccinate their citizens, there's something we can do to slow the spread; wear a mask.
Unfortunately, some people view wearing an American flag mask as a political statement. At the moment, we don't have many weapons to battle the disease. There's no cure and the supply of the Covid-19 vaccine is limited. A mask can help protect yourself, your friends, relatives, and the community you live in.
Remember, wearing a mask means covering your nose and mouth. And yes, while this may be uncomfortable, it's the only way to protect yourself and the people you love.
Is a Cloth Mask Effective?
Local, State, and Federal governments are implementing the mandatory use of face coverings in public spaces. Understanding the reasons behind the what, how, and why on facecloth covering helps reduce the spread of coronavirus.
All healthy adults and children above the age of 2 years and above are required to wear face cloth covering. The sick, and children below 2 years are advised to stay at home. And yes, you should wear your face cloth covering even when you're not sick.
The problematic reality of this disease is that asymptomatic patients can spread the disease. When a person sick with Covid-19 (symptomatic or asymptomatic) wears their face covering properly, they reduce the odds of disease transmission by half to those around them.
What Type of Face Covering Should One Wear?
A good face cloth covering should slow down or reduce the transmission rate of the disease. The Center for Disease Control and Prevention has a stepwise guideline on how to make face cloth covering.
Remember, N95 and surgical masks are reserved for first responders, doctors, nurses, and other healthcare professionals. The masks which are a necessity to healthcare workers protect them and their patients.
A face cloth covering acts as a preventative measure to prevent asymptomatic patients from spreading the disease.
How Does One Choose the Right Mask?
For higher efficacy, a face cloth covering should fit properly. That's the only way it'll keep the droplets from a cough, sneeze, or conversation from escaping and infecting other people.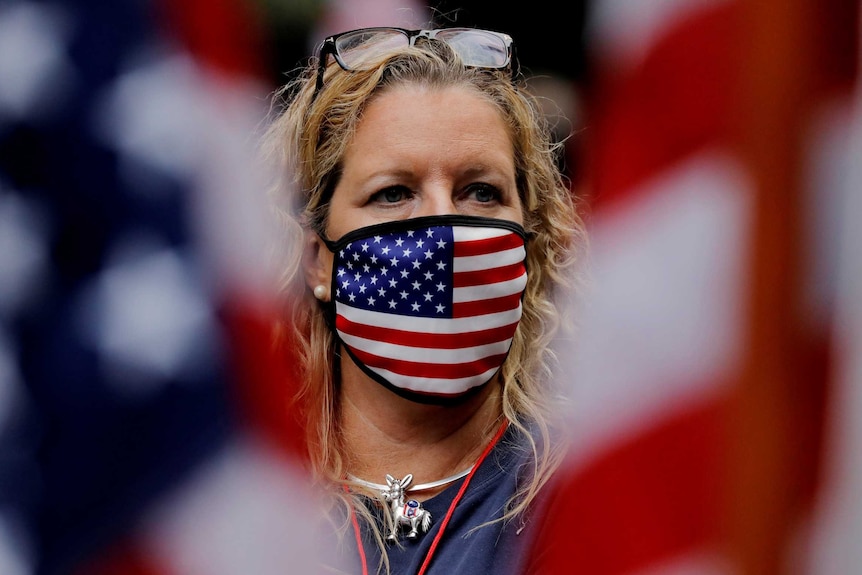 There are three ways to assess whether your cloth face-covering fits. Such a mask should cover your nose, chin and lay flat on the sides of your face.
How Should One Clean Their Cloth Face Mask?
One must ensure they're wearing a fitting mask properly. Further, the face cloth covering should be washed between uses.
But how do you do this?
The CDC recommends the regular cleaning of face cloth cover after every use. Follow the cleaning and drying guidelines for the type of cloth-making this covering. When handwashing the mask, soak it in a diluted bleach water solution, and air dry it in direct sunlight.
Conclusion
Wearing a face cloth covering slows down the transmission rate of the Covid-19 virus. It's worth noting that masking alone isn't enough to combat the virus. So, make sure you're observing other containment measures like handwashing and social distancing.