It isn't always easy to make an informed choice when it comes to all inclusive resorts in the south, due to the overwhelming supply. Its colorful architecture and unique concept makes Temptation Cancun Resort stand out from the crowd, located in Cancun's hotel zone and offering customers aged 21 and over a unique experience. Here are five reasons why you should consider it for your winter vacation.
Being Treated Like A King Or Queen
We don't leave anything to chance when it comes to service at Temptation Cancun Resort. From beginning to end, everything is done to make customers feel like kings and queens. No matter what you're looking for, whether it's 24-hour room service for tower guests, the hospitable staff throughout the resort – the staff are very cool and cheerful due to the holiday atmosphere and adults-only nature of the resort – with the all-inclusive packages with unlimited drinks and quality food, or even the little touches that the hotel staff are willing to perform to satisfy the customer. Temptation Cancun Resort will make you feel appreciated and important no matter what. It will make you want to return again and again. The hotel has high repeat customers, and many of the customers who return do so because of the friends they make during their stay and the great service they receive from the hotel staff.
Trying Something New
All inclusive resorts in the south essentially offer the same thing – swimming pools, beaches, sun, and an all-inclusive food and beverage package. At Temptation Cancun, guests can still do all of those things, but they can also do something different: women can take off their bikini tops and bathe topless on the beach, or even wear monokinis, which is not allowed in most Caribbean resorts. Since people go there for that reason, the men can rinse their eyes looking at the beautiful topless girls on the resort without feeling guilty. Also very cool are the hotel packages, like this newly announced "End of an Error" package for Divorce Parties.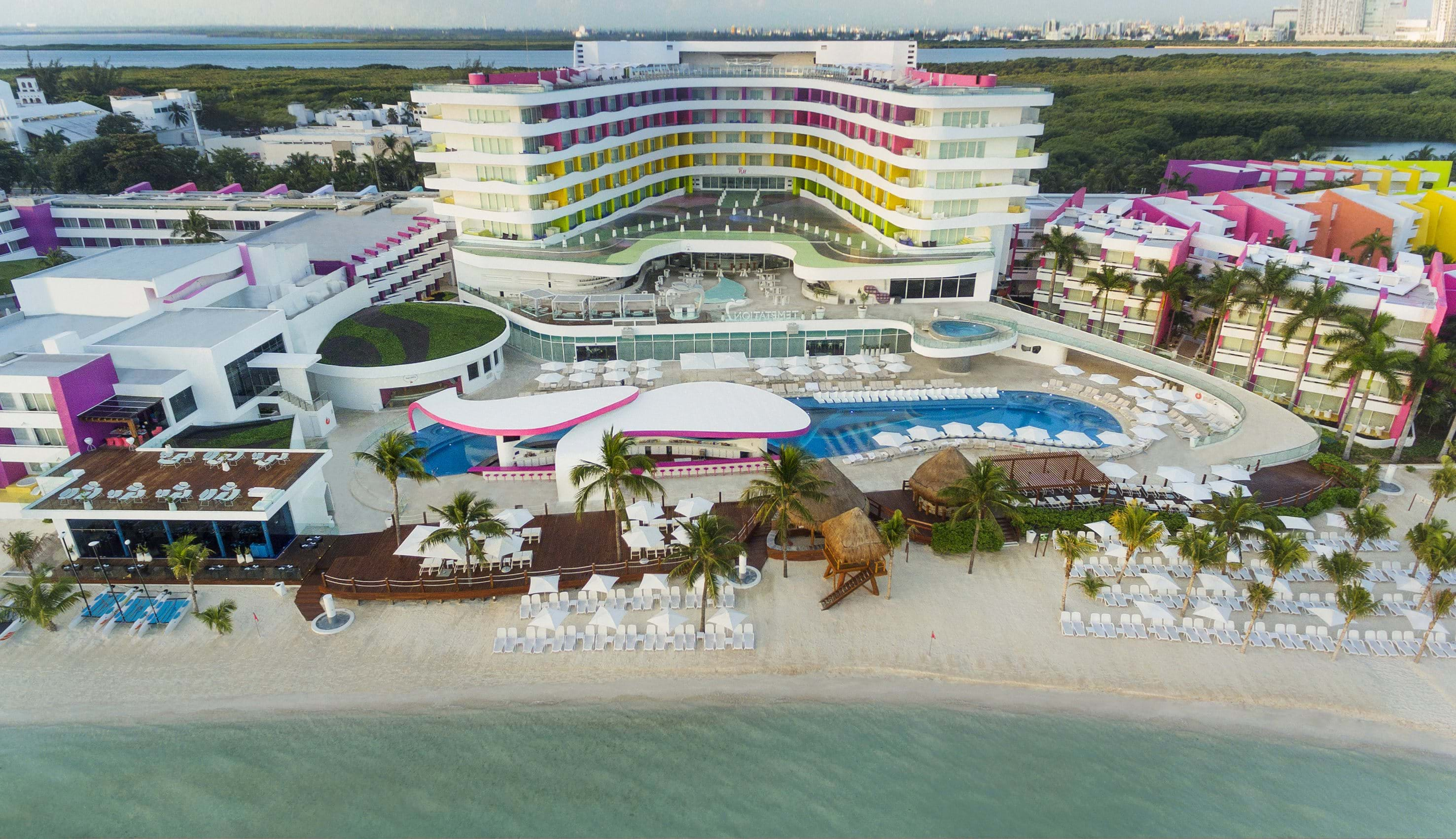 To Party At All Times
The hotel hosts themed evenings every evening where guests can dress up and look their best. Take this opportunity to dress up in a costume you've always dreamed of: superman, college girl, anything goes. The hotel also offers special events related to different holidays, such as Halloween, Oktoberfest, Christmas, Valentine's Day, etc. There is always music playing in the background and there are a lot of bars to choose from, so this is a great place to party.
There is a lot of fun to be had from morning to evening at the resort. The foam parties that are held every Saturday and the morning sex activities offered in the 'sexy pool' will convince you. They do include fake orgasm contests in the sexy pool, although they are not necessarily sexually explicit, so as to encourage customers to continue the pleasure.